Keep your job search alive from home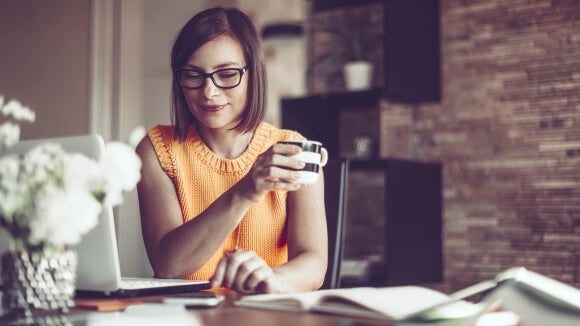 Looking for your next role and unsure about what steps to take? In unprecedented circumstances, workplaces are continuing to engage and hire talent by connecting remotely, so it's time to use technology to your advantage to focus your job hunt from home.
Robert Walters provides digital recruitment solutions mean you can apply, interview and be hired straight into your next position, all from the comfort of your sofa. Take a look at your action plan to continue your job search right from your home office.
Use tech to your advantage
It's still possible to get vital face-time with employers and recruiters using video technology, without having to meet in person. Let your recruitment consultant know you are open to video interviews and embrace using video platforms, outside of Skype that you may not have encountered before. If you are unfamiliar with how to conduct yourself during a video interview, check out our top video interview tips here.
Before any video interview, always test your Wi-Fi connection and audio settings to ensure you have minimal disturbances during your video call. Be sure to have switched off any pop-ups or downloads that might interrupt your call.
Keep the conversation active with your recruitment consultant
Jobseeking from your home office can be isolating, so be proactive by checking in regularly with your recruitment consultant as they have first-hand access to a stream of live roles which may be best suited to you. Geared to work remotely, Robert Walters consultants are on hand to support you and assist you through your job search so reach out to gain access to the latest jobs and unrivalled career advice.
Give your LinkedIn profile a boost
Use this time at home to be as active as possible on networking platforms such as LinkedIn. Switch the settings on your LinkedIn profile to let recruiters and employers know that you're actively open to job approaches – this means your profile will turn up on active searches related to your field. This way it is far more likely that a recruitment consultant will reach out to you with exciting opportunities that you wouldn't have found through active job board searches. Take a look at 5 LinkedIn updates you can make today.
Want to go the extra mile? Be bold and post on your feed to say you're actively looking for positions, including the type of role you're looking for, detailing your key skills and experience. Ask people to get in touch with you to view your CV.
Robert Walters offer expert career advice. Contact us today for your latest recruitment needs.