West Africa salary trends 2017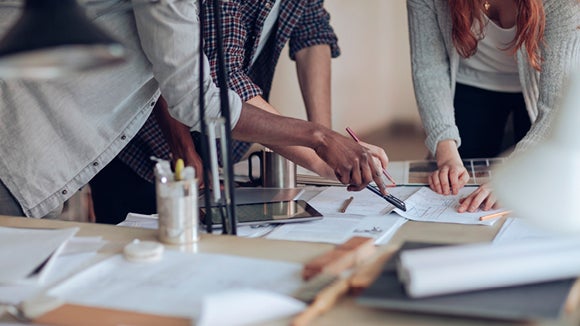 The Robert Walters Global Salary Survey for 2017 contains recruitment market updates, hiring advice and benchmarks salaries across our global markets.
Here we discuss the outlook for West Africa.
Recruitment trends
Like the rest of the continent, West Africa was seriously affected by the slump in oil and gas prices in 2016.
With the outlook uncertain for natural resources generally, countries that depend heavily on the sector looked at ways of diversifying their economies.
In Ghana, for instance, hiring in infrastructure development, agriculture and FMCG increased. More broadly, we saw telecommunications, manufacturing, financial services and technology sectors across the region also actively hiring. We expect these trends to continue in 2017.
Candidates in demand
The implementation of nationalisation programmes to promote local talent by governments in a number of countries, coupled with stricter regulations applied to expatriate work permits, resulted in many organisations experiencing difficulty in sourcing specialist skills in a market that was already short of local candidates.
The shortage of skilled and experienced local talent in 2017 will ensure that returning Western educated nationals with international experience will be highly sought after. Local mid to senior level finance, engineering and technology professionals will also find themselves much in demand, with an estimated salary increase of 8-10% across these disciplines.
Hiring intensions
Foreign investment often directly impacts both job creation and hiring levels. We expect that French-speaking countries in the region will prove the most appealing to overseas investors because their economies and GDP growth remained stable in 2016.
Countries like Côte d'Ivoire, one of the top destinations for FDI in Africa, have seen businesses investing in satellite branches or trading offices, generating new jobs. We anticipate hiring levels in such countries will increase in 2017.
Contact us
To discuss any of your recruitment needs, please contact one of our experienced consultants on southafrica@robertwalters.com or +27 (0)11 881 2400.